Raspberry Pi 400
Description
With a quad-core 64-bit processor, wireless networking, dual-display output and 4K video playback, the Raspberry Pi 400 is a full-featured personal computer in a compact keyboard format.
The Raspberry Pi 400 is ideal for surfing the Internet, creating and editing documents, watching videos and learning how to program with the Raspberry Pi OS desktop environment.
Raspberry Pi 400 is available in different regional variants and either as a computer-only unit or as a computer kit. The kit comes with everything you need for your first steps (except a monitor).
Model Overview
Raspberry Pi 400
Raspberry Pi 4
CPU
4x 1.8 GHz (64-bit)
Broadcom BCM2711
(Cortex-A72, ARM v8)
4x 1.5 GHz (64-bit)
Broadcom BCM2711
(Cortex-A72, ARM v8)
RAM
4 GB
LPDDR4
2 GB, 4 GB or 8 GB
LPDDR4
Raspberry Pi 400
Raspberry Pi 4
SD Card
microSDXC Slot
Connectivity
HDMI
2x micro HDMI
(up to 4Kp60)
USB
2x USB 3.0
1x USB 2.0
2x USB 3.0
2x USB 2.0
1x USB 2.0 OTG via USB-C
LAN
1x Gigabit Ethernet
(up to 1000 MBit/s)
WLAN
2.4 / 5.0 GHz IEEE 802.11b/g/n/ac
Bluetooth
Bluetooth 5.0, BLE
GPIO
Standard 40-pin GPIO Header
Weitere
Integrated Keyboard
1x DSI Display Port
1x CSI Camera Port
1x 4-Pin Stereo Audio / Composite Video Port
Multimedia
Hardware-
Decoderor
H.265 (4Kp60 Decoding)
H.264 (1080p60 Decoding, 1080p30 Encoding)
Grafikor
OpenGL ES 3.0
Power
Power Supply
5V/3A (via USB-C)
PoE
Power-over-Ethernet optional via PoE HAT
Dimensions
286 x 122 x 23 mm
85 x 56 x 20 mm
Features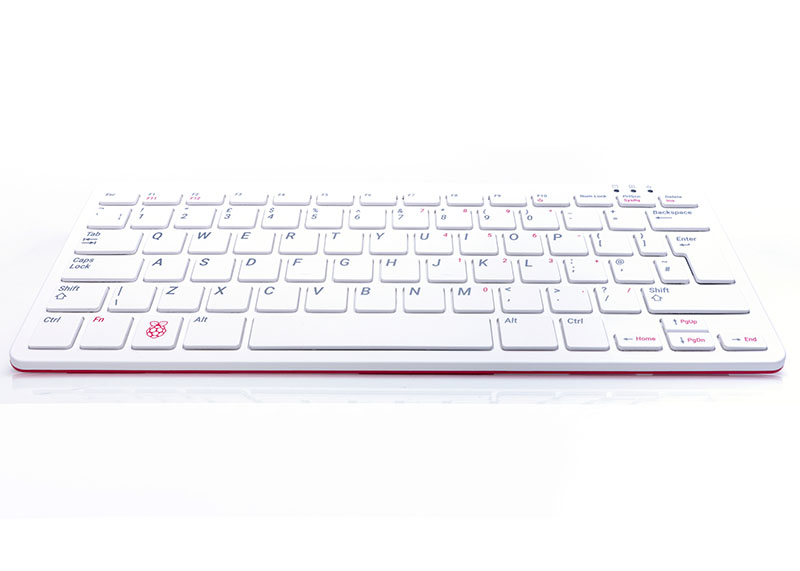 Compact keyboard with integrated computer
The Raspberry Pi 400 is a full-fledged computer in the format of a compact keyboard. Just connect the screen, mouse and power and get started!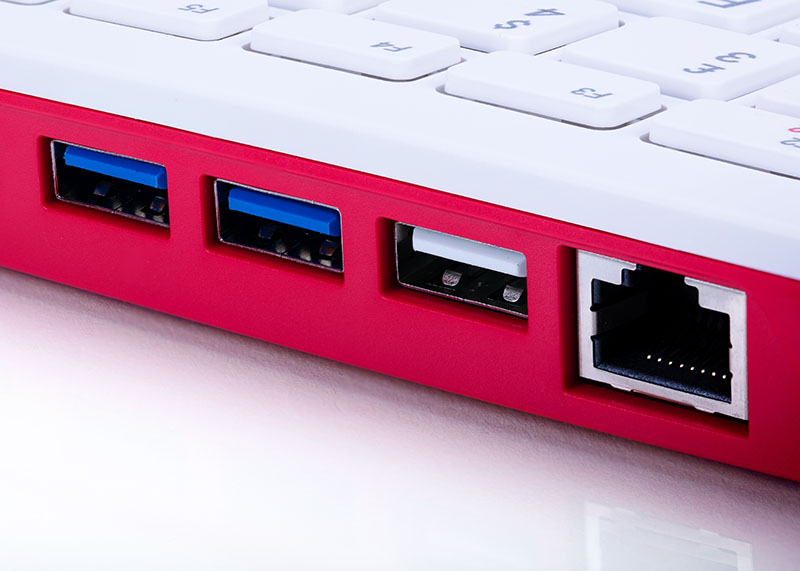 Numerous interfaces
The Pi 400 offers Gigabit Ethernet, two USB 3.0 ports and one USB 2.0 port. Also on board are two micro-HDMI outputs with up to 4K resolution as well as integrated WLAN and Bluetooth.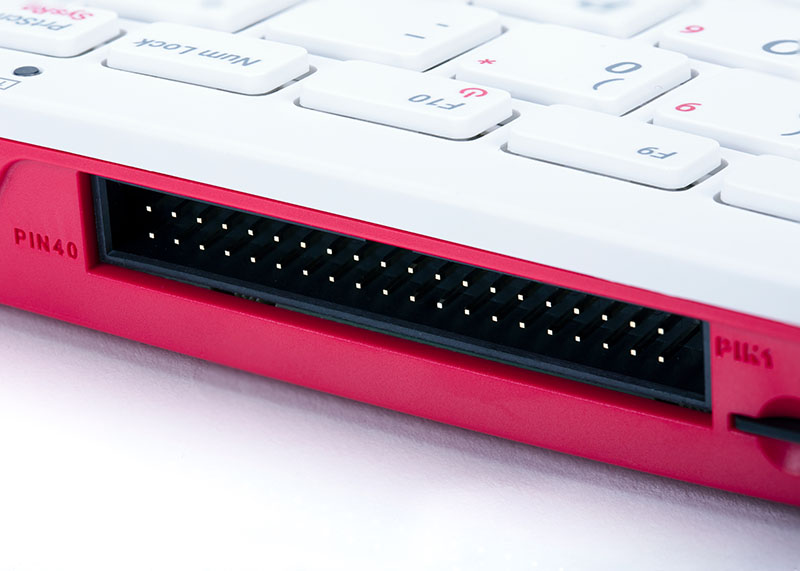 Full GPIO port
The 40-pin GPIO port is led out on the Pi 400 and is fully backward compatible to all other Raspberry Pi boards. Previous HATs can also be used on the Raspberry Pi 400 without any problems.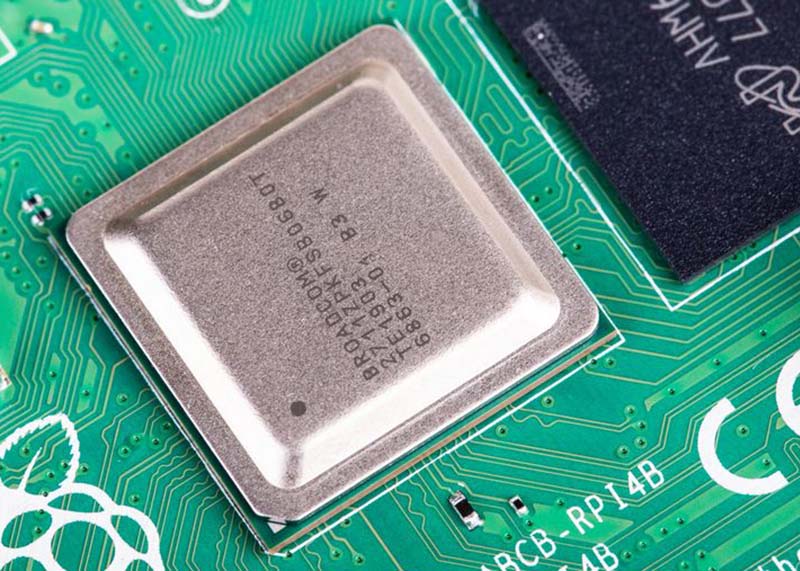 Quad-core processor with 4x1.8 GHz and 4 GB RAM
The hardware of the Raspberry Pi 400 allows for smooth working, surfing and video decoding.