Raspberry Pi 4 Model B
Description
Note: Due to the current supply situation, the maximum order quantity for this product is limited to 2 pieces per customer. Orders with higher quantities will be held as backorders and will be shipped once sufficient stock is available.
Raspberry Pi 4 Model B is the latest addition to the popular Raspberry Pi computer family. Compared to the predecessor generation 3 B+, the Pi 4 offers significantly increased processor speed, multimedia performance, memory equipment and connectivity - with full downward compatibility and comparable power consumption. For the end user, Raspberry Pi 4 Model B offers desktop performance comparable to entry-level x86 PC systems.
Key features include a powerful 64-bit quad-core ARM v8 processor, up to 4GB of RAM, dual-display support with resolutions up to 4K thanks to two micro HDMI ports, hardware video decoding up to 4Kp60, dual-band 2.4/5.0 GHz wireless LAN, Bluetooth 5.0 with BLE, Gigabit Ethernet, and USB 3.0. The optional PoE HAT supports the Pi 4 Power-over-Ethernet.
Dual-Band WiFi and Bluetooth on the Raspberry Pi 4 have a modular conformity certification, which allows the use of the board in in-house developments with significantly reduced effort to develop conformity tests. A guaranteed production time of the Pi 4 until January 2026 enables its use in professional applications with high demands on long-term availability.
Model overview
Extended Specifications
Raspberry Pi 4
Raspberry Pi 3B+
Processor
4x 1.5 GHz (64-bit)
Broadcom BCM2711
(Cortex-A72, ARM v8)
4x 1.4 GHz (64-bit)
Broadcom BCM2837B0
(Cortex-A53, ARM v8)
Main memory
2 GB, 4 GB, or 8 GB
LPDDR4
1 GB LPDDR2
Raspberry Pi 4
Raspberry Pi 3B+
Memory card
microSDXC slot
Connectivity
HDMI
2x micro HDMI
(up to 4Kp60)
1x full-size HDMI
(up to 1080p)
USB
2x USB 3.0
2x USB 2.0
1x USB 2.0 OTG via USB-C
4x USB 2.0
LAN
1x Gigabit Ethernet
(up to 1000 MBit/s)
1x Gigabit Ethernet
(up to 300 MBit/s)
WiFi
2.4 / 5.0 GHz IEEE 802.11b/g/n/ac
Bluetooth
Bluetooth 5.0, BLE
Bluetooth 4.2
GPIO
Standard 40-pin GPIO header
Other
1x DSI Display Port
1x CSI Camera Port
1x 4-Pin Stereo Audio / Composite Video Port
Multimedia
Hardware-
Decoder
H.265 (4Kp60 decoding)
H.264 (1080p60 decoding, 1080p30 encoding)
H.264 (1080p30 decoding/encoding)
MPEG-4 (1080p30 decoding)
Graphics
OpenGL ES, 3.0
Power supply
Power supply unit
5V/3A (via USB-C)
5V/2.5A (via microUSB)
PoE
Power-over-Ethernet optional via PoE HAT
Dimensions
85 x 56 x 20 mm
At a Glance
Please note the following to get started with the new Raspberry Pi 4:
Features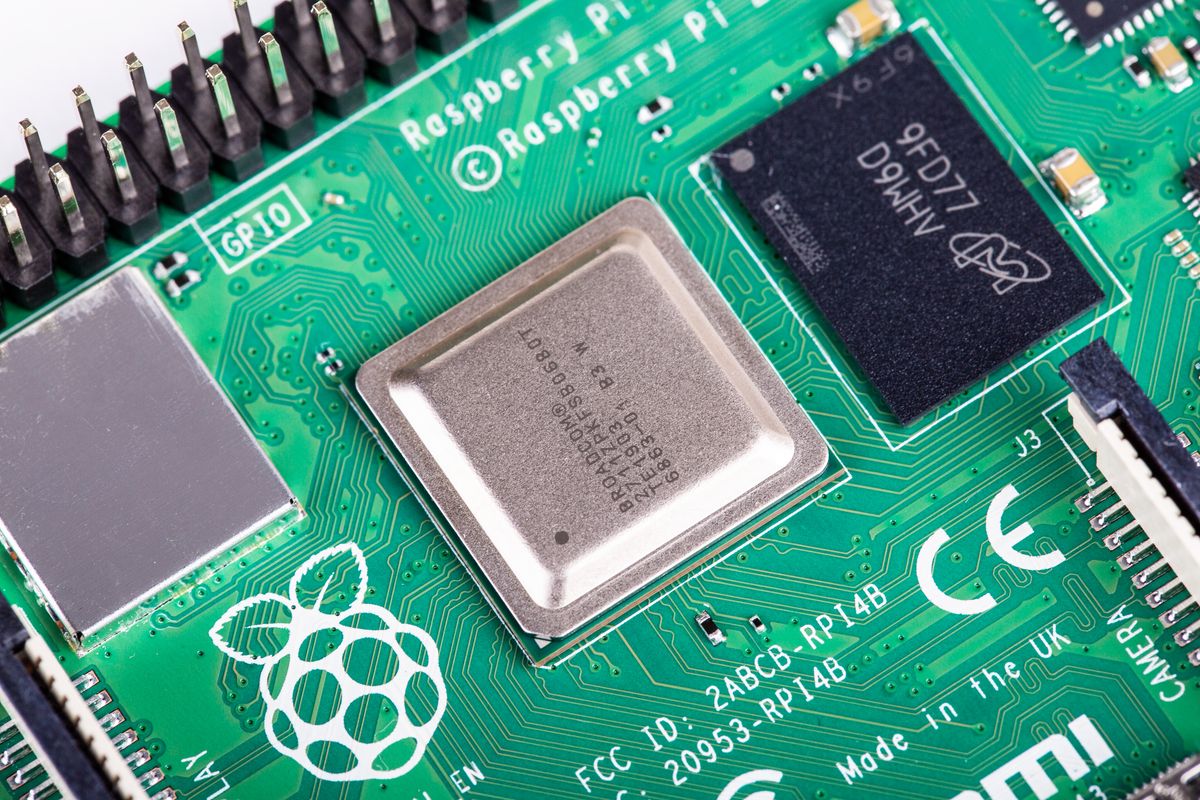 New, powerful quad-core processor with 4x1.5 GHz
The new CPU of the Raspberry Pi 4 is now significantly faster than its predecessor, especially thanks to its Cortex-A72 architecture that makes smooth working, surfing and video decoding possible.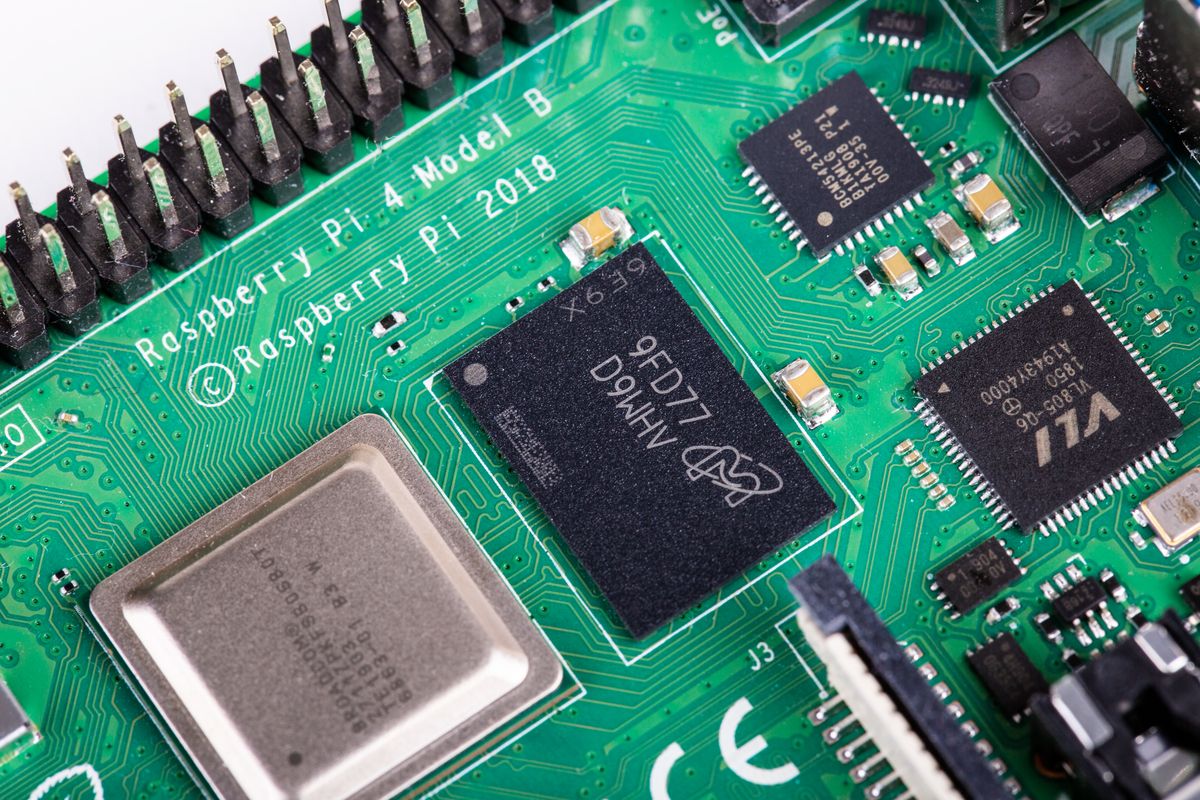 Up to 8 GB of memory
The Pi 4 comes with 2, 4 or 8 GB LPDDR4 RAM and offers enough resources for memory-hungry applications.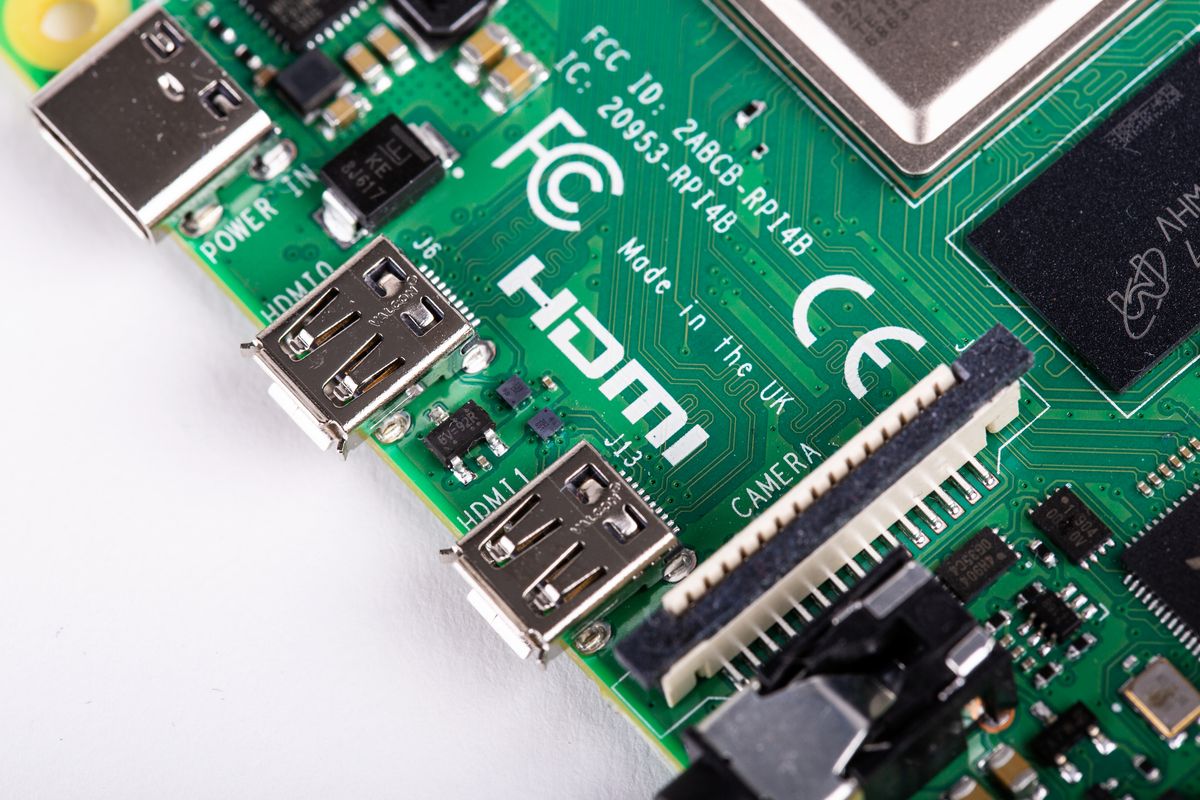 Two HDMI 2.0 ports with up to 4Kp60
Thanks to two micro HDMI ports, the Pi 4 offers up to 4K60p resolution and dual display support up to 1080p60.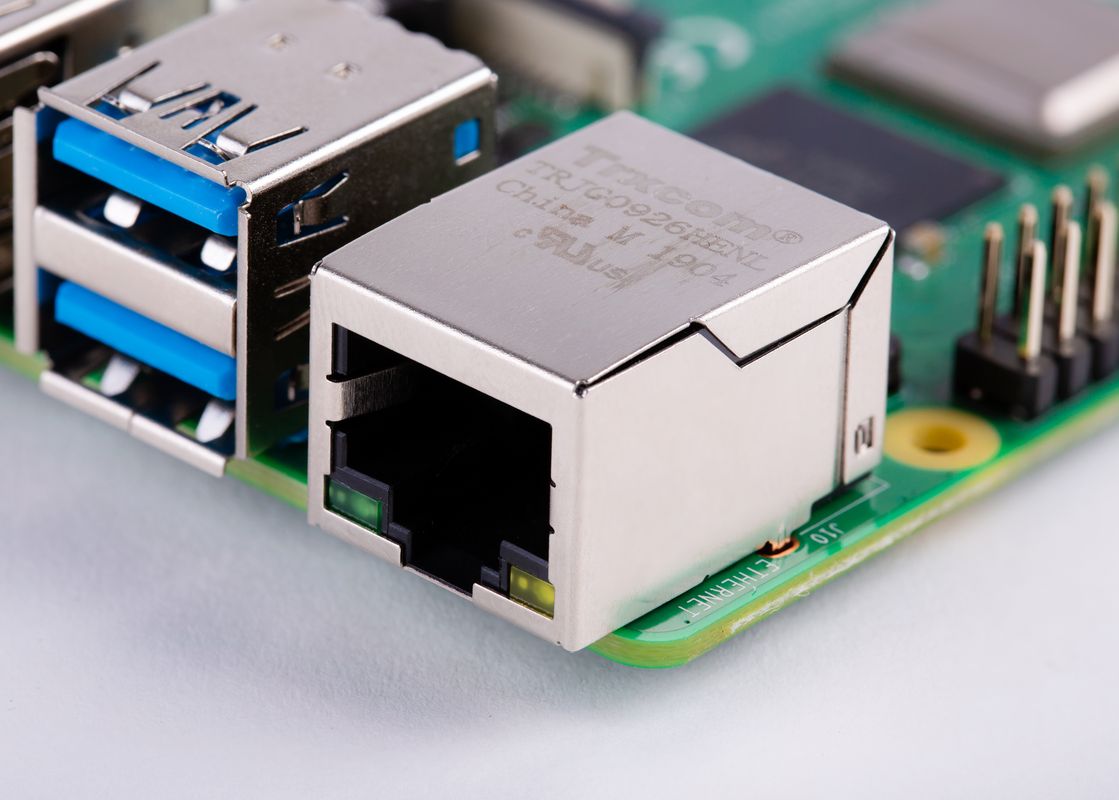 USB 3.0 and real Gigabit LAN
Thanks to its fast PCI-Express connection the Raspberry Pi 4 now offers real Gigabit Ethernet with up to 1000 MBit/s and two USB 3.0 ports for high data throughput.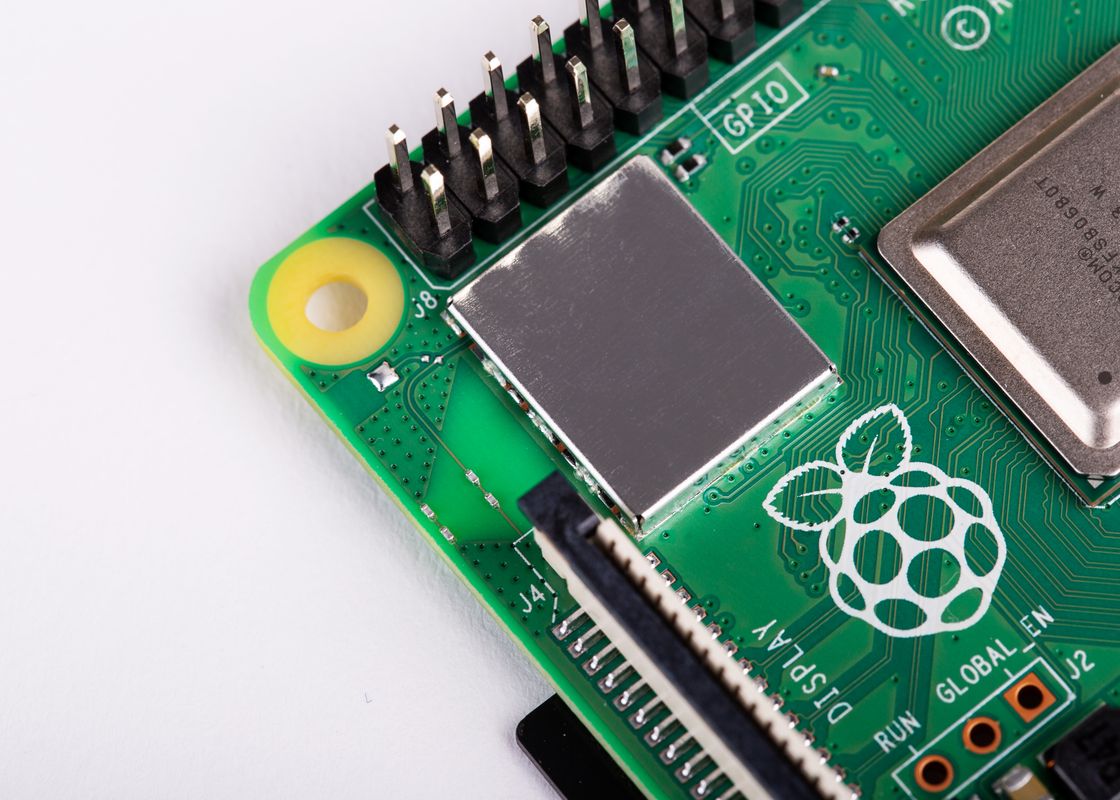 Dual-Band WiFi with Bluetooth 5.0 and BLE
The WiFi works as usual on 2.4 and 5 GHz according to IEEE 802.11b/g/n/ac standard. Bluetooth is now available in the latest version 5.0 and offers Bluetooth Low-Energy (BLE) functionality.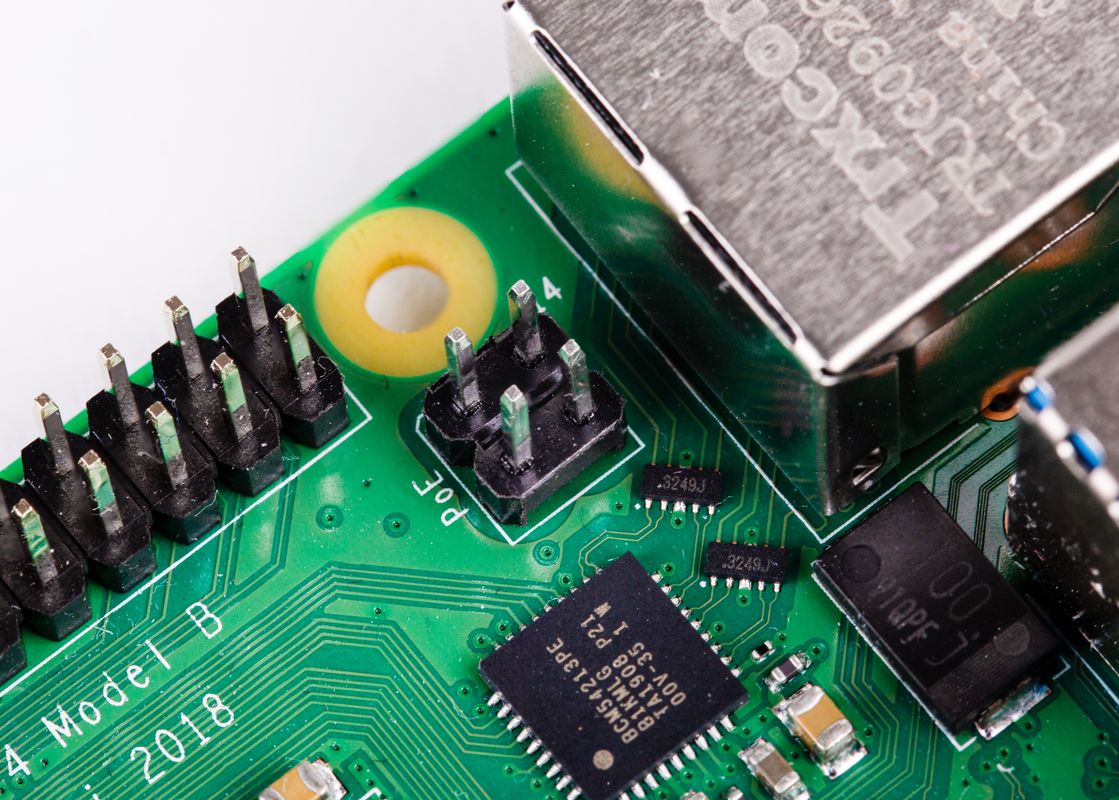 Power-over-Ethernet support
With the optional PoE HAT the Raspberry Pi 4 can be supplied with power via its own LAN socket. Data exchange and power supply are thus reliably possible over long distances via one single cable.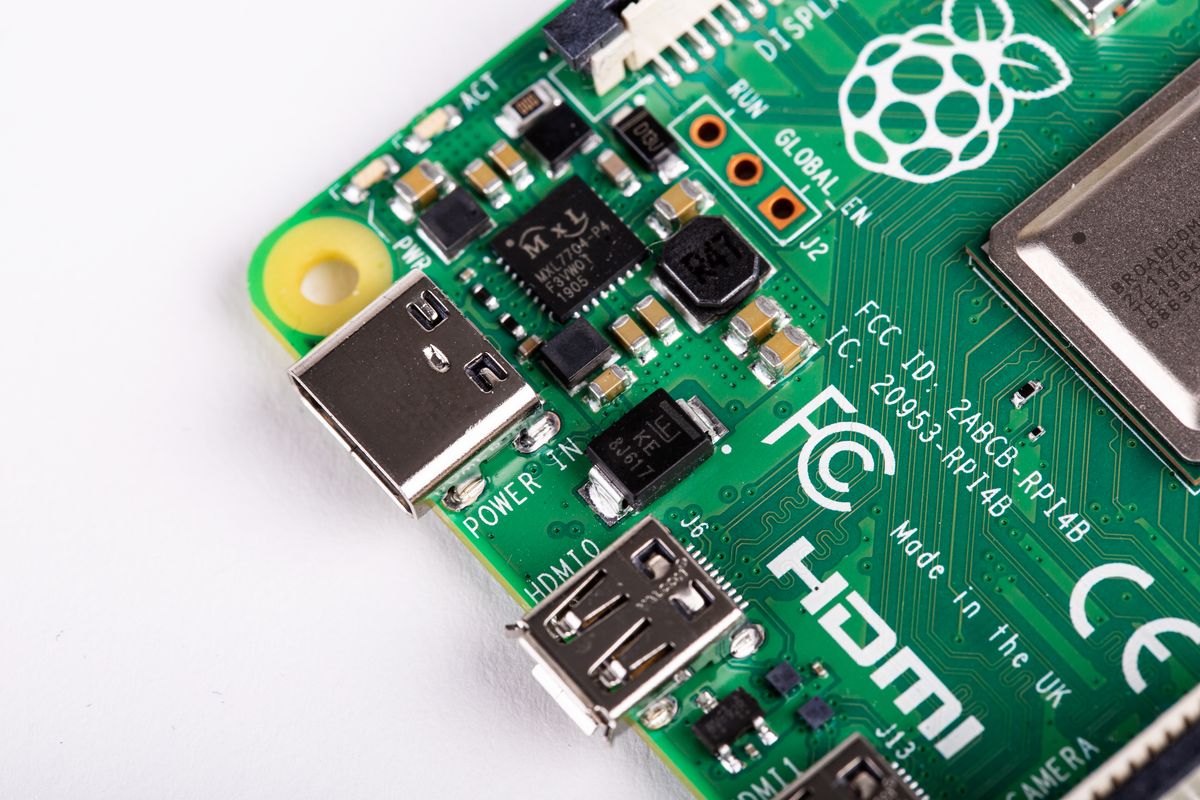 Power supply via USB-C
The new USB-C connector not only supports power up to 3A, but also offers USB OTG functionality. Thus the Pi 4 can also be used as a USB device and enables power supply and data exchange via one single cable - even SSH access via a host computer.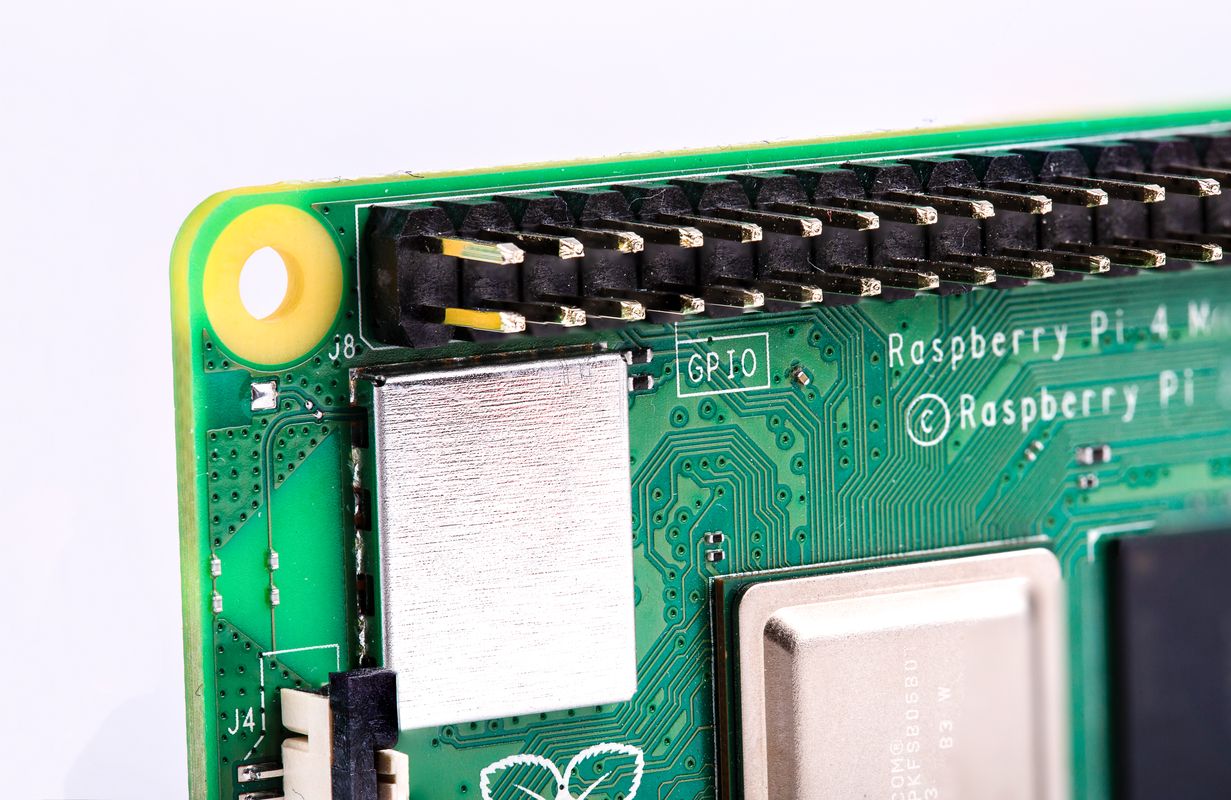 Downward compatible GPIO, DSI and CSI ports
The 40-pin GPIO port, DSI display port and CSI camera port is still on board and fully downward compatible to the previous models. Previous HATs, cameras and displays can also be used on the new Raspberry Pi 4 without any problems.
---